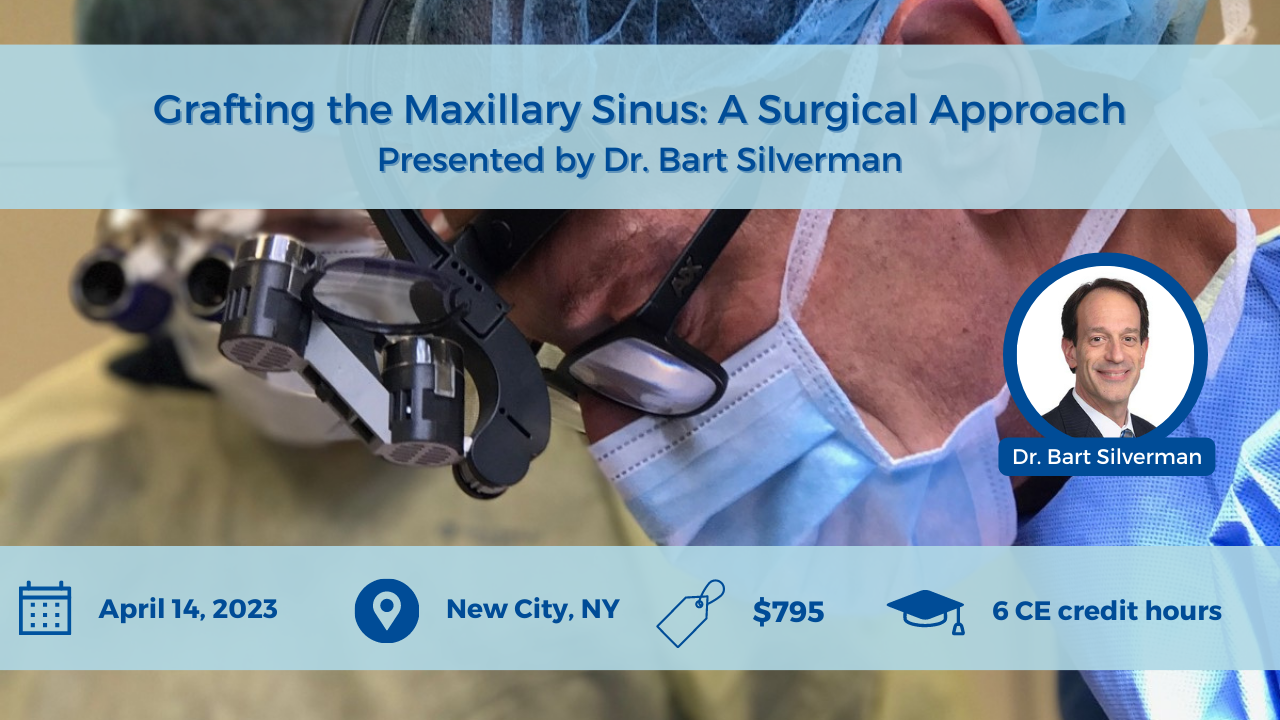 Grafting the Maxillary Sinus: A Surgical Approach
Date:
Friday, April 14, 2023
Time:
9:00am - 4:00pm
Schedule:
Registration: 8:30am - 9:00am
Lecture: 9:00am - 4:00pm
Breakfast & lunch provided
Venue:
BWS Seminars
City:
New City, NY
Country:
USA
Tuiton:
$795
Number of Credits:
6 CE Credit Hours
Language:
EN
Course Description
This course is designed for specialists and general practitioners who are interested in enhancing their sinus lift techniques for dental implant cases.
Depending on tooth position, maxillary extractions can create bone recession and allow the sinus cavity to drop into the void. By using bone augmentation in the sinus floor, the sinus membrane can be raised to its proper position and enable implant placement without disrupting the sinus cavity. The method of maxillary sinus augmentation is dependent on patient anatomy, residual bone height and clinician preference. This course will address both the lateral window (direct) approach and osteotome sinus floor elevation (vertical/indirect) approach. Attendees will learn about the anatomical and radiographic structure of the sinus, interpretation of follow up imaging of maxillary grafts, and sinus grafting complications.
Hands-on training is included to demonstrate osteotome techniques, vertical vs. lateral lifts, and comparison of graft materials. Surgical procedure videos will demonstrate how to incorporate these techniques into your practice.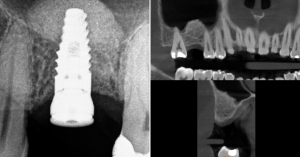 Learning Objectives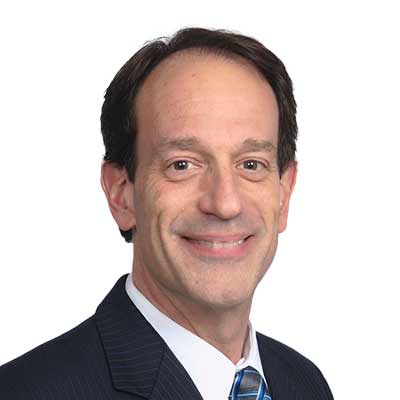 Dr. Bart SIlverman
Dr. Silverman graduated from Fairleigh Dickinson University Summa Cum Laude and received his doctorate in Dental Medicine from Fairleigh Dickinson School of Dentistry.  He completed his Oral and Maxillofacial residency at Westchester County Medical Center where he was chief resident. Dr. Silverman is the Director of the Roseman University Maxicourse in Implant Dentistry, the Director of BWS Dental Seminars at his practice in New City, New York, Faculty of Implant Pathway, and Faculty of the New York, Chicago, Rutgers, and Asia Dental Implant Maxicourses. He has been lecturing in the field of implant dentistry for over 25 years.
Do you need further information?