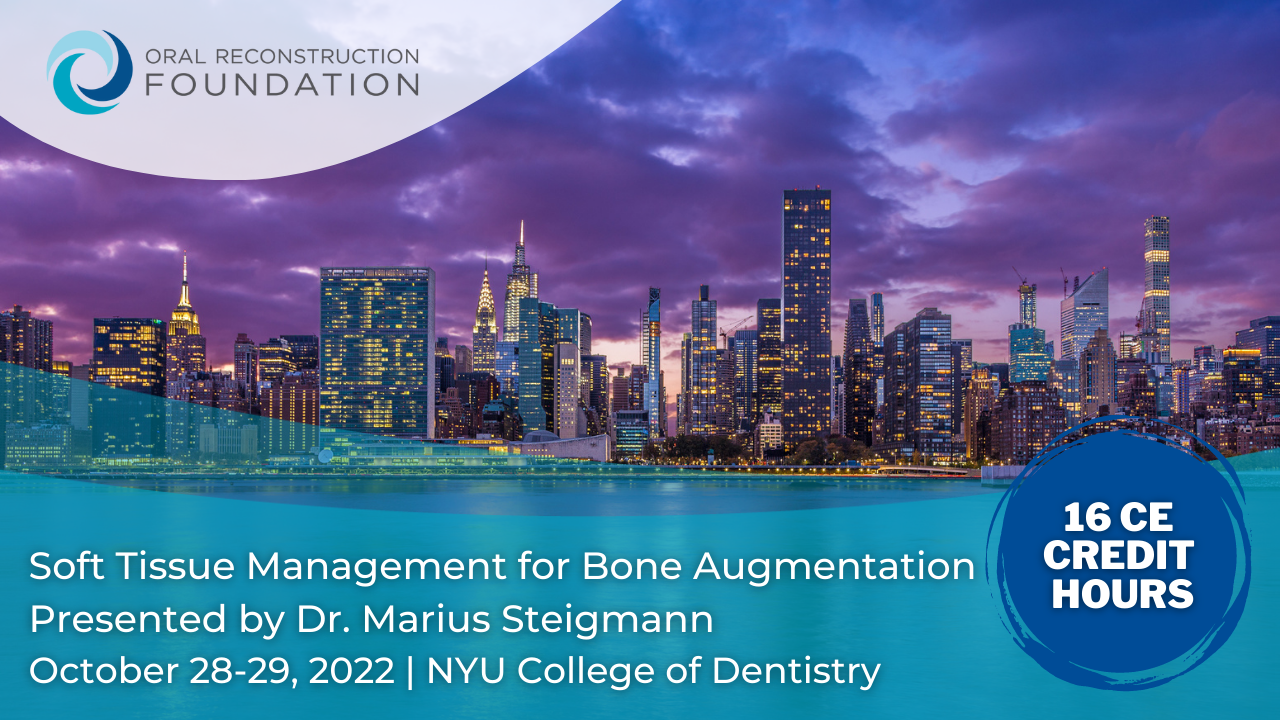 Soft Tissue Management for Bone Augmentation
Date:
Friday-Saturday, October 28-29, 2022
Time:
8:00am - 5:00pm
Schedule:
Registration: 7:30am - 8:00am
Lecture: 8:00am - 5:00pm each day
Lunch provided
Venue:
New York University College of Dentistry
City:
New York, New York
Country:
USA
Tuiton:
$1,995
Number of Credits:
16 CE Credit Hours
Language:
EN
Course Description
Modern grafting materials and techniques have significantly increased the number of bone augmentation procedures taking place in order to prepare for implant placement. However, specific skills are required to achieve an ideal soft tissue response in implant therapy. Each patient's individual anatomy and biotype must be taken into account. Achieving soft tissue closure for high volume bone augmentation can be challenging, especially in the posterior mandible and posterior maxilla. In this course, Dr. Steigmann will demonstrate special flap designs and suturing techniques specific to the tooth location in order to solve this ongoing soft tissue management problem. Participants will learn and how to address specific soft tissue closure challenges and practice these techniques in a hands on workshop.
Learning Objectives
Day 1 objectives:
Soft tissue tension free closure – step by step
Tension free flap adaptation – multiple options
Suturing techniques with and against tension
Soft tissue manipulation for thin and thick biotype
Methods to improve soft tissue thickness and gain soft tissue elasticity
How to create keratinized gingiva
Day 2 objectives:
Principles of sinus lift
Soft tissue management for sinus lift procedures
Bone augmentation in the mandible: PPF, VBF or Steipod
Bone augmentation in the maxilla: palatal sliding flap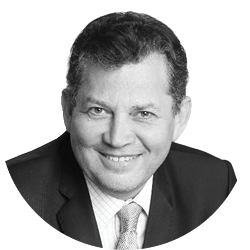 Dr. Marius Steigmann
Dr. Marius Steigmann is an Adjunct Clinical Associate Professor at the University of Michigan Department of Periodontics, Adjunct Assistant Professor at both Boston University and the University of Pennsylvania, Honorary Professor of the Carol Davila University Bucharest, and Invited Senior Guest and Visiting Professor at the University of Szeged. He received his Ph D from the University of Neumarkt and is a board member of the DGOI. Dr. Steigmann is the founder and scientific chairman of Update Implantologie Heidelberg and the founder and director of the Steigmann Institute, where he presents educational courses focused on soft tissue management with dental implants. Dr. Steigmann lectures and publishes extensively and maintains a private practice in Neckargemund, Germany.
Do you need further information?