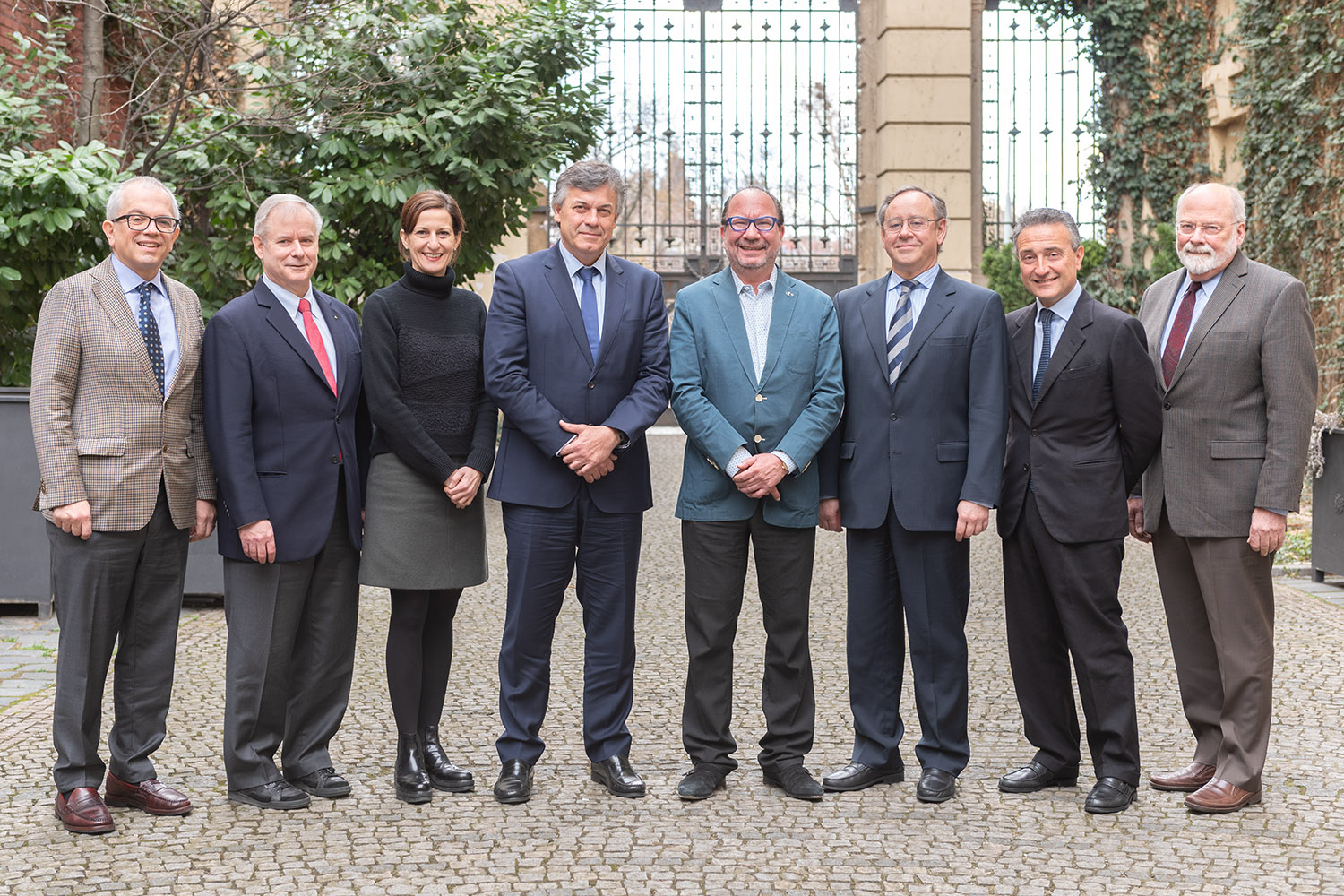 O. Battegay* (CH), A. Schär* (CH), I. Sailer (CH), F. Guerra* (PT), Chairman R. Sader* (DE), M. Sanz (ES), Luca Cordaro (IT), T. Taylor (US), missing in the picture Lin Ye (CN)
*Member of the Board of Directors
Based on the articles and the bylaws the Board of Directors are responsible for creating the necessary structure and ensuring sufficient resources so that the Oral Reconstruction (OR) Foundation can effectively fulfill its mission. Together with additional expert members, the OR Foundation Board defines the global strategy, scientific focus, ambitions and activities of the organization. Principles for good governance and ethical practice are the leading guide for sound and successful practice by the OR Foundation.
In order to ensure efficient, high-level support, Board members assist the various working groups that coordinate all of the OR Foundation's activities. The Board also sets up and supervises temporary working groups and committees involving experts who work on special projects in the fields of science, publication, training and ongoing education.
The U.S. Section of the Oral Reconstruction Foundation coordinates all activities for the North American market.