Soft Tissue Management for Bone Augmentation
Presented by Dr. Marius Steigmann
Course Description
Bone augmentation for function and esthetics has moved from highly specialized clinics into the dental office. With the development of modern grafting materials, the volume of augmentation that can be achieved has consistently increased. However, the issue of soft tissue closure for high volume augmentation sites, especially in the posterior, remains a significant challenge. This course will focus on special flap designs and suturing techniques developed for specific sites to solve this ongoing soft tissue management problem. Participants will learn about site specific techniques through lecture and hands on exercises using pig jaws.
Day 1
Step by step process for soft tissue tension free closure
Tension free flap adaptation: multiple options
Soft tissue suturing techniques: considerations for suturing with and without tension
Adequate soft tissue manipulation for thin and thick biotype
Methods to improve soft tissue thickness, gain soft tissue elasticity and create keratinized gingiva
Different tissue biotypes react differently to surgical trauma. Techniques for adapting the surgical approach to the biotype (tissue thickness) specific to each patient and location in the oral cavity will be addressed.
Day 2
Sinus lift
Soft tissue management for sinus lift
Maxillary bone augmentation utilizing a palatal sliding flap
Mandibular bone augmentation using:

PPF: Periosteal Pocket Flap (PPF)
VBF: Versatile Buccal Flap (VBF)
Steipod
Tissue thickness dictates the way tissue is manipulated for high volume augmentation. Thick biotypes can be managed in a classical manner. Thin biotypes require new surgical approaches with specific instruments. The course will describe step by step how to gain soft tissue for tension free closure even in cases with reduced soft tissue thickness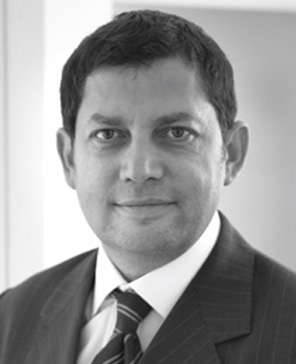 Dr. Marius Steigmann
Dr. Marius Steigmann is an Adjunct Clinical Associate Professor at the University of Michigan Department of Periodontics, Adjunct Assistant Professor of Oral and Maxillofacial Surgery at Boston University, Adjunct Assistant Professor at the University of Pennsylvania Department of Endodontics, Honorary Professor of the Carol Davila University Bucharest, and Invited Senior Guest and Visiting Professor at the University of Szeged.
He is the founder and scientific chairman of Update Implantologie Heidelberg and the founder and director of the Steigmann Institute, where he presents educational courses focused on soft tissue management with dental implants.
Dr. Steigmann lectures and publishes extensively and maintains a private practice in Neckargemund, Germany.